Class VII
Beans VII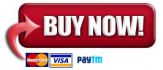 1,000.00
Subscription Duration:
12 months from date of Purchase.
Face the challenges of Class VII with edubeans. This package contains Online Tests for Class VII (CBSE). Practice and prepare for all your exams and tests and get better result in each subject.
Package Details
Online tests for all the subjects except Hindi, Sanskrit and Foreign Languages.
There are three types of Tests, WarmUp tests: Each chapter will have a WarmUp test of 10 questions each to just warmup for the concepts and the knowledge of the chapter
Prepare: Again for each chapter with 25 questions each. This will test the deeper understanding of the chapter
Challenge: In these tests, there will be a group of chapters and each test will have 40 questions.
Challenge series is your preparation for your Term Test
Choose your own Chapters: As each school has its own pace to complete the syllabus, you can choose your chapters for the challenge series.
Course Content
Mathematics
Integers
Fractions and Decimals
Data Handling
Simple Equations
Lines and Angles
The Triangle and its Properties
Congruence of Triangles
Comparing Quantities
Rational Numbers
Perimeter and Area
Algebraic Expressions
Exponents and Powers
Symmetry
Visualising Solid Shapes
Science
Nutrition in Plants
Nutrition in Animals
Fibre to Fabric
Heat
Acids, Bases and Salts
Physical and Chemical Changes
Weather, Climate and Adaptations of Animals to Climates
Winds, Storms and Cyclones
Soil
Respiration in Organisms
Transportation in Animals and Plants
Reproduction in Plants
Motion and Time
Electric Current and its Effects
Light
Water : A Precious Resource
Forests : Our Lifeline
Wastewater Story
History
Tracing Changes Through a Thousand Years
New Kings and Kingdoms
The Delhi Sultans
The Mughal Empire
Rulers and Buildings
Towns, Traders and Craftspersons
Tribes, Nomads and Settled Communities
Devotional Paths to the Divine
The Making of Regional Cultures
Eighteenth Century Political Formations
Geography
Environment
Inside Our Earth
Our Changing Earth
Air
Water
Natural Vegetation and Wildlife
Human Environment - Settlement, Transport and Communication
Human Environment Interactions: The Tropical and Subtropical Region
Life in the Temperate Grasslands
Life in the Deserts
Civics
On Equality
Role of the Government in Health
How the State Government Works
Growing up as Boys and Girls
Women Change the World
Understanding Media
Understanding Advertising
Markets Around Us
A Shirt in the Market
Struggles for Equality
#CBSE #CCE #CCE Pattern #Syllabus #Summative Assessment #Formative Assessment #Solutions #Science #Mathematics #English #Hindi #geography #Class VI