Class IX
Beans IX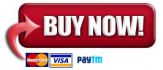 1,000.00
Subscription Duration:
12 months from date of Purchase.
This package is specially designed for Class IX students to help them grasp and master their subjects. Class IX is foundation for your future. Practice each subject thoroughly using Online Tests.
Package Details
Online tests for all the subjects except Hindi, Sanskrit and Foreign Languages.
There are three types of Tests, WarmUp tests: Each chapter will have a WarmUp test of 10 questions each to just warmup for the concepts and the knowledge of the chapter
Prepare: Again for each chapter with 25 questions each. This will test the deeper understanding of the chapter
Challenge: In these tests, there will be a group of chapters and each test will have 40 questions.
Challenge series is your preparation for your Term Test
Choose your own Chapters: As each school has its own pace to complete the syllabus, you can choose your chapters for the challenge series.
Course Content
Mathematics
Number Systems
Polynomials
Coordinate Geometry
Linear Equations in Two Variables
Introduction to Euclid's Geometry
Lines and Angles
Triangles
Heron's Formula
Quadrilaterals
Areas of Parallelograms and Triangles
Circles
Surface Areas and Volumes
Statistics
Probability
Science
Matter in Our Surroundings
Is Matter Around Us Pure
Atoms and Molecules
Structure of the Atom
The Fundamental Unit of Life
Tissues
Diversity in Living Organisms
Motion
Force and Laws of Motion
Gravitation
Work and Energy
Sound
Why Do We Fall Ill
Natural Resources
Improvement in Food Resources
Economics
The Story of Village Palampur
People as Resource
Poverty as a Challenge
Food Security in India
Political Science
Democracy in the Contemporary World
What is Democracy? Why Democracy?
Constitutional Design
Electoral Politics
Working of Institutions
Democratic Rights
Geography
India - Size and Location
Physical Features of India
Drainage
Climate
Natural Vegetation and Wild Life
Population
History
The French Revolution
Socialism in Europe and the Russian Revolution
Nazism and the Rise of Hitler
Forest Society and Colonialism
Pastoralists in the Modern World
Peasants and Farmers
History and Sport: The Story of Cricket
Clothing: A Social History
#CBSE #CCE #CCE Pattern #Syllabus #Summative Assessment #Formative Assessment #Solutions #Science #Mathematics #English #Hindi #geography #Class VI